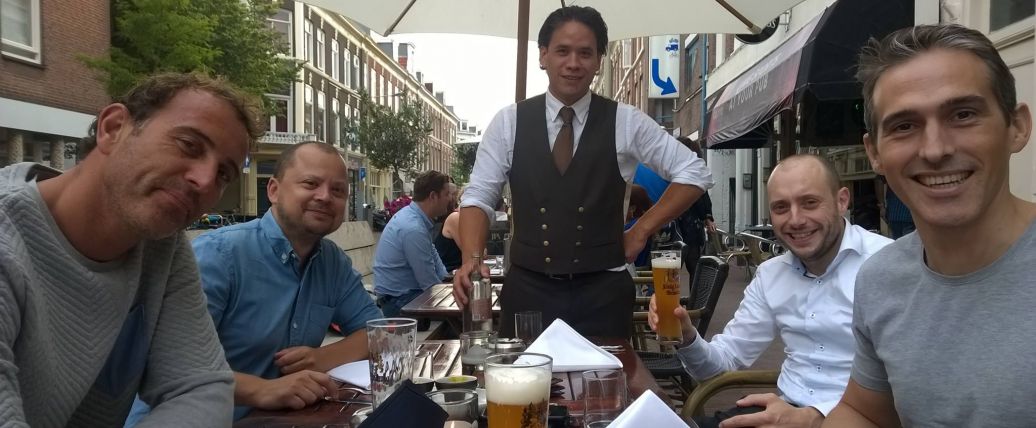 Ich bin ein Hamburger Restaurant Wijnbar
---
ICH BIN EIN HAMBURGER
Strange name for a restaurant? Not if they have the best burgers in The Hague. Isn't that a little exaggerated? Certainly not! The latest culinary addition to the ever hip Zeeheldenkwartier is called Ich Bin Ein Hamburger and is without doubt The Hague's tastiest hamburger restaurant. But there's more…
Ich Bin Ein Hamburger was started by two friends with heaps of experience in the restaurant business. They haven't actually even officially opened yet but are already raising high expectations. We actually had the privilege to taste the atmosphere and the delicious food during the Flagship Market, last Sunday at the Zeeheldenkwartier. The burgers are very tasty and have a culinary twist.
For example, there is a burger with a topping of your choice from various cheeses, including Roquefort. Or the delicious burger made from Canard (duck) with a flavorful fig sauce. Even the burger buns come from the renowned French baker Philippe Galerne. Ich Bin Ein Hamburger also has other dishes on the menu and excellent, carefully composed list with nearly ninety red and ninety white wines. And we haven't even mentioned the beautiful location.
You definitely have to come to Ich Bin Ein Hamburger because this is something you just have to see and taste! The newest The Hague (hamburger) restaurant is the hottest place2B and Prins Hendrikstraat has a new gem. Our tip is to taste the burger with Canard and figs!
Openingstijden
Maandag
-
Dinsdag
12.00 - 0.00
Woensdag
12.00 - 0.00
Donderdag
12.00 - 1.00
Vrijdag
12.00 - 1.00
Zaterdag
12.00 - 1.00
Zondag
12.00 - 0.00